Wedding anniversary wishes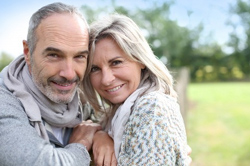 Why is a wedding anniversary such an important occasion? When a couple makes the commitment to enter into marriage, they do so not knowing what the future will bring. Life can be full of trials, but a wedding anniversary marks the love that people hold within their hearts. A wedding anniversary is a reminder of the commitment a couple still possesses and the love they still feel for one another. It is evidence of a strong bond.
For this reason, warm wishes are appropriate to send to a couple celebrating a wedding anniversary. If you know someone celebrating a wedding anniversary, of if you are soon to be celebrating a wedding anniversary, you may not know the right words to say to mark this important event. Rest assured you'll find the appropriate words to send your best wishes whether it is your husband, wife, parents or friends celebrating a happy anniversary.
The longer a couple has been married, the greater cause for joy. Should you or someone in your life be celebrating a particularly important milestone, we'll help you celebrate. Get poems, wishes and quotes here to celebrate a First, Silver, Golden or Diamond Wedding Anniversary.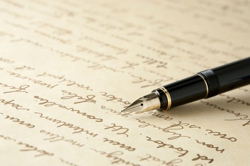 Happy anniversary messages
You have the opportunity to create just the right greeting card, letter or favor for your spouse or a special couple in your life. You do not have to rely on your own words to create beautiful greetings, and you get to read from a selection of poems and quotes that are perfect for wedding anniversaries.
Congratulations, love and salutations all come in words, and the words you choose on this website help to create a magical anniversary.
to husband
to wife
to friends
to parents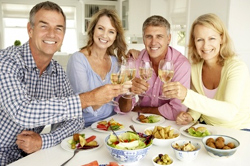 The big wedding anniversaries
People celebrating their 25th, 30th, 40th, 50th or even 60th anniversaries deserve extra special greetings. These greetings are not given by spouses, but these greetings are given by friends and family.
Finding wishes and poems just for these anniversaries is possible on our site.
25th
30th
40th
50th
60th