Wishes for the 25th anniversary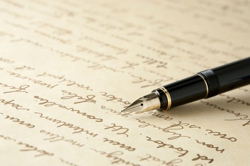 A 25th wedding anniversary is a huge accomplishment for any married couple. It shows how strong their love for one another is, for them to be married for such a long time. Friends and family members of the couple want to show them how happy they are for them.
Sending them good wishes in a greeting card is a great way to do this. However, it can sometimes be difficult to know what to say in these wishes.
Luckily, we have already prepared wishes that you can send to your friends, parents, relatives, or spouse. These wishes are ready to be added on to greeting cards, or for you to use on a greeting of your own.
Our 25th Anniversary is so special to me
Thank you for being my lover, my husband and my friend
I could not imagine my life without you
If the next 25 years are as special as the past
Having you by my side would truly be a gift from heaven

A quarter of a century ago, the two of you became one
Though the wedding ceremony was beautiful, it cannot compare to the beauty that is your relationship
First there's friendship,
Then there's love,
And then 25 years later you get what you two have
Happy 25th Anniversary!

A love that lasts
Is a love that's rare
Together we've journeyed
Through life as a pair
We've share laughs,
We've shared tears
A lot has happened
The last 25 years
Times are best
With you in my life
And now we continue
Husband and wife

A quarter of a century is a long time for a couple to be married, but if anyone could make it, the two of you are at the top of the list. This is a year to celebrate the trust and love that the two of you share every day and for many days to come.

Each year has gone by faster than the previous one. On this Silver Anniversary, you have stood the test of time together. We hope that your day is filled with wonderful surprises and fun like you had 25 years ago!

I never imagined such happiness after twenty-five years.
For today as we celebrate, I look back in retrospect.
Sometimes tears, accompanied pain,
But never to the point where I regretted my choice.
And If I had to do it all over again,
It would be to none other than you!

I celebrate you, you celebrate me,
And we celebrate each other.
Today marks our Silver Jubilee,
And yet our love is stronger than ever.
This two-fold chord or ours will never be broken
As long as we cling to the other.
To have and to hold from now until eternity.

Our Anniversary is upon us
25 great years have gone by
We've experienced so many things
How I've loved you by my side
You are my hero, my lover, and my best friend
I cannot live without you
My love for you will never end