50th anniversary wishes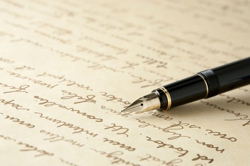 Having just the right words to express your congratulations is important, but trying to find the words you need to express how you feel in honor of a couple's 50th wedding anniversary isn't always easy. Sometimes you need some help to find that perfect sentiment to go into a greeting card, and sometimes all you need is a little inspiration to find words of your own to express your congratulations.
Knowing just how significant that Golden Anniversary is, we've provided a number of wishes you can use to put in that greeting card or use to inspire well wishes of your own. Feel free to look through the list and find the perfect words or perfect inspiration that works for you.
In a world where couples struggle to maintain their love for one another,
The two of you have defied all odds
You have proven to everyone, that with a little hard work and dedication,
Love really does last forever
Happy anniversary and congratulations!

Fifty is as precious and as scarce as gold.
With wondrous beauty and magnificence this gem we behold.
Thus, it is befitting this auspicious celebration,
Having lived through the years with great anticipation.
The splendor, the beauty, and, yes, even some misery
Made it all worthwhile - this Golden Anniversary.

During the last 50 years, you have shared laughs, tears and joy with family and friends. Those are only a few of the reasons that this will be a special day for both of you as you celebrate gold.

Thank you,
Thank you for showing us that love can last
No matter what problems you've had in the past
You started alone,
Just a girl and a guy
Then you showed us the way,
And you set the bar high
Happy Anniversary

Half of a century being married is a time to celebrate. Enjoy this Golden Anniversary with family and friends who love you both. This is a remarkable time in your marriage, and it is a testimony to the love that the two of you have.

As the decades have gone by
These past 50 years have truly been the joy of my life
With you by my side we have experienced so many things
Our love will never die, you are the wind beneath my wings

Celebrating good times is one of the best things in life.
Each day gives us something for which we can rejoice.
That's why on this Golden Anniversary
There's so much love and thanksgiving.
Another milestone in the life with the one you love:
It doesn't get any better than this.

In a blink of an eye
These 50 years have gone by
I cannot imagine not having you by my side
Thank you for being my partner and love
This momentous anniversary
Has truly been a blessing from above